Printed in the Oklahoma Observer, February 2018
By JOHN M. WYLIE II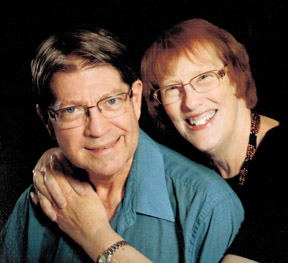 Those seeking true national rail service for the 21st century need to follow downtowns nationwide and look to the past.
Oklahoma City and Tulsa aren't the only places where young millennials and aging boomers are discovering the advantages of combining modern technology with historic downtown sites.
Towns from Pawhuska to Oologah have restored their downtowns as a mix of restored historic buildings with classic themes plus the modern services to live and work in today's world.
Trains can do the same thing. Consider the trip my mother and I took on the City of St. Louis from Kansas City to Los Angeles in the 1950s, when she was a new widow of about 30 and I was a child of 4 or 5.
As airplanes got faster and more luxurious, she wanted me to experience a true luxury train ride—far cheaper than flying or driving—before they no longer existed.
It was an experience, the first vivid childhood memory I have and a delight every time I remember. The trip lasted 43 hours each way, and we never needed to leave the train along the way.
Trains offered a variety of sleeping quarters, from roomettes to double bedrooms. For us—a 4'10" lady and a 4-year-old boy—the former was plenty. If you've never slept in a bed on a train, you've really missed something.
The gentle motion of the train, the humming of the wheels (sleeping cars are well behind the engine), and avoiding the hassle of packing and unpacking suitcases each day of a car trip combined for some of the most restful sleep I can remember in a life plagued by insomnia.
There were no blaring loudspeakers. Porters with small instruments resembling xylophones awoke travelers, based on door cards, in time for really good breakfasts. Lunch, dinner and snacks also were available as part of our fare. I could have a soft drink and my mother a glass of wine in dome car lounges.
If you've never been in a dome car, imagine a moon roof that surrounds each seat from the armrest across the ceiling to the armrest of the left seat across the aisle. (Unlike cars and planes, trains have no middle seats.)
One of my favorite memories was watching the moon rise over the Utah desert, shining brightly and surrounded by the most brilliant stars I've ever seen. Try finding that on any other kind of cross-country transportation.
Roomettes became sitting rooms during the day, or we could enjoy the ever-changing view from the dome cars. Bathroom needs weren't governed by seat belts and lighted signs.
And travel times are a bit misleading since then, as now, train stations are in the heart of town—not an hour away—and there are no security lines. (Amtrak does do random baggage checks, but says the average one takes one minute. Trains use security measures suitable for a ground-based , well dispersed group of passengers.
Sounds cozy and comfy and like a passé pipe dream, right? Wrong.
Key trains still offer real sleeping quarters, from roomettes designed for two to suites designed for six.
Think about it—three days travel, no airport hassles, real sleep in private quarters, no packing and unpacking multiple times—all on one ticket generally far cheaper than driving and getting a hotel room each night. (Amtrak charges all sleeping passengers the basic rate—usually the lowest—plus charging the primary passenger in the group a surcharge for the room.)
And train travel is far more handicapped friendly than air or car travel already. Rail executives aren't stupid—with the aging of America, that will only get better because it makes sense in building ridership, which expands lines, which builds ridership further, which makes trains more economical—an easy sale for cash-strapped governments which subsidize all forms of transportation.
But how do you spend time on a train for multiple days? Adults and children of all generations love new sights and a train combines superb views of the passing landscape (without distracting the driver). Think dome lounges.
"Quiet cars" give those who want to read without constant distractions escape the outside world for hours on end with a good book or Kindle.
For those who want to work, all but 9 percent of Amtrak trains already provided complimentary Wi-Fi service at the start of 2016, with the number continuing to grow since.
And where better than a train roomette or suite can you host a truly confidential business meeting while traveling? Other than a Gulfstream—where there's still a pilot—nowhere.
That trip as a child 60 years ago sold me on rail travel. Just as both old and new generations now are learning (or re-learning) the benefits of downtown living, properly equipped, routed, and marketed trains can indeed teach an old dog new tricks—without losing the features that draw those who remember the best of old-fashioned train travel.
As the Moody Blues' John Lodge so aptly put it in 1969's "In the Eyes of a Child":
Earth falls far away,
New life awaits.
Time, it has no wait, Here is your dream,
And now how does it feel?
Awfully good—a modest investment will go a long way to make travel once again a pleasure, not a nightmare.
John M. Wylie II has spent 47 years as a journalist, including the last 33 as owner-editor of the Oologah Lake Leader, widely considered the state's most honored community newspaper, from which he retired in June. His specialty is the relationship between energy creation, extraction, and use and environmental concerns. He has a lifelong love of trains.