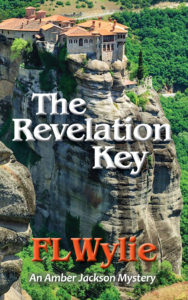 The Revelation Key is available in Kindle and print formats on Amazon.com. https://www.amazon.com/s/ref=nb_sb_noss?url=search-alias%3Daps&field-keywords=The+Revelation+Key+FL+Wylie
Description
A quirky art history student joins a team of scholars in Greece as they dig into a Byzantine maze of dusty manuscripts, fading art and prophecies of the End Times. A message from beyond the grave leads Amber into a web of conspiracy and murder. Who on the team can she trust—the Biblical scholar, sexy graduate assistant, prim professor, corrupt officials or the solemn monks? Will she find the key to the messages before she is silenced?
The inspiration
Images of Hell confronted me as I entered a monastery chapel at Meteora, Greece. That dichotomy inspired me to try fiction writing. I hope you enjoy reading "The Revelation Key'" as much as I enjoyed researching and writing it.
My biggest challenge was finding a theme in Middle Byzantine art that linked with a new interpretation for the Book of Revelation. When I discovered Constantine VII Purple-born, it all clicked. The Eastern Roman Emperor was an author, scholar and artist—and the heart of the Macedonian Renaissance.
About the author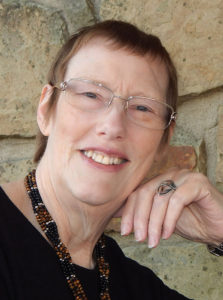 F.L. Wylie
Faith Wylie is an award-winning author, publisher and graphic designer who recently retired after 33 years as publisher/owner of a community newspaper. She is a member of the Oklahoma Journalism Hall of Fame, Mystery Writers of America and Author's Guild. She and her husband live on Oologah Lake with their cat, Frank Sinatra. The Revelation Key was inspired by a trip to Meteora, Greece.
"Now that I'm retired, I take orders from the cat, drink tea, eat chocolates, concoct mysteries and try to master the real mysteries of digital publishing and communications."
RESOURCES:
Please keep in touch here or Facebook @FLWylie.