"The difference between a bandit and a patriot is a good press agent.'' —Will Rogers
Wylie Communications has a lot in common with Will Rogers, whose Birthplace sits half a mile from our office. We offer small-town, common-sense communications solutions in multiple media that meet the needs of major national clients—and we have fun doing it.
The experience you need
Principals John and Faith Wylie have a combined seven decades of communications experience in print, direct mail, investigative reporting, in-depth research, internet and both routine and crisis public relations.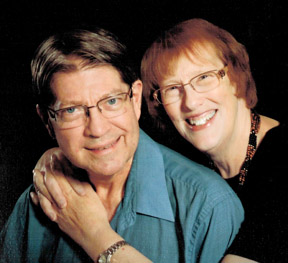 While building the Oologah Lake Leader into one of the nation's most honored community weekly newspapers, they have also done major projects for electric utilities, major national publishers, think tanks, political candidates and other clients across the nation.
Call today
WCI specializes in fast turnaround for projects. We can do in days or weeks what takes others weeks or months because there is no built-in bureaucracy. We use highly experienced independent contractors when projects demand, but clients will always deal directly with a principal.
Please browse our website for a sampling of our work. We'd love to help with your communications needs.