(Tom Fink wrote a great article about my new novel. Here it is:)
By Tom Fink, Claremore Daily Progress
When it comes to writing, Faith Wylie could hardly be thought of as a beginner.
For more than 30 years, Wylie was co-publisher of the Oologah Lake Leader — a position while gave her ample opportunity to hone her skills as a writer.
But for her latest project, Wylie went outside her comfort zone and penned her first novel, "The Revelation Key," something which is a literal and figurative act of Faith.
"Writing this murder mystery has been a long journey for me," Wylie said. "My son and I went on a trip to Greece in 2004 — I was so fascinated by the Classical art there, it just blew me away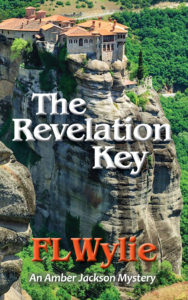 "It interested me so much that I began to study the culture and art of the region, learning that there's a period where the art history 'skips' and isn't picked up until the Renaissance, which just fascinated me," she said. "Discovering the Byzantine Era in the East set me on a quest to learn more and when I learned about the Macedonian Renaissance, I knew I had to write this novel."
The Macedonian Renaissance is described as the period of the Macedonian dynasty of the Byzantine Empire (867–1056), especially the 10th century, which some scholars have seen as a time of increased interest in classical scholarship and the assimilation of classical motifs into Christian artwork.
For Wylie, it was the inspiration for her first book.
"Basically, it's a book that's got several influences," she said. "When 'The Da Vinci Code' came out, it was an indicator that people could be drawn into a story about the symbols and imagery in historic art, both faith-inspired and secular, which means more than it appears to on the surface.
"My heroine, Amber Jackson, is at a crossroads of sorts," she continued. "She's 23-years-old and has just finished college and getting ready to go into grad school, but she also suffers from a condition called synesthesia, which is an actual condition that causes people, when they hear a sound to associate something else with it — a color, and it's this condition that allows her to see — and experience — things that other characters in the book don't."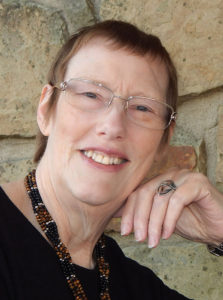 Although Wylie said the book isn't entirely a Christian book, it's equally not anti-religious, but through the main character, invites the reader to seek the truth for themselves.
"I love mysteries with a spunky female protagonist, exotic location and a touch of humor," she said. "It's a little quirky, but I hope readers enjoy it, and gain a new appreciation for an era that is not well-known in the West."
Wylie's novel will be available on Friday, Feb. 23. Readers may pick up their copy on the day of release and meet the author at a book-signing, scheduled for 4-6 p.m. Feb. 23 at Lakeside State Bank in Oologah.
A book-signing at the public library in Enid is set for March 3.
Wylie's book is currently available on Amazon, Kindle and Kindle Unlimited.