Thanks to readers who have given great reviews.

5 stars: Author Wylie weaves a superb mystery-suspense using the book of Revelation and fictionalized historical events of the Byzantine Empire. Readers will savor history lessons while sight-seeing present-day Athens, the Grecian countryside, and sky-high monasteries in search of early Christian documents and art. The author blends wit, humor, and danger in perfect proportions. The startling denouement leads to anticipation of a sequel.
EMW
5 stars: The Revelation Key starts out with one of the most unusual fictional deaths I've encountered, and continues with the adventures of Amber, an American student who has come to Greece to improve her Greek enough to continue her work in art history. She quickly finds herself under attack, with a true cliff-hanger incident at an isolated monastery. Amber doubts herself. Her critical boyfriend back home leads her to doubt her attractiveness, and some of the others she encounters make her question her intellect as well. Who can she trust —the scholarly minister whose interest in her appears more than brotherly love, the attractive grad student who mentors her, or the mystical monk? What about the apparently hostile woman who runs the organization her aunt and uncle established? And will she survive long enough to find out?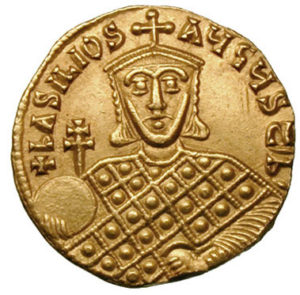 We follow Amber on her quest for self-preservation and self-discovery, and the suspense heightens as she tries to protect and discover the significance of a historic relic that falls into her hands.
The narrative is punctuated with visits to the past, surrounding the death of an empress and St. John's meditations on the Island of Patmos.
Wylie keeps the story moving and has a fine sense of place in this novel that should appeal to all who like a good, suspenseful story.
Betty Ridge, author and journalist
Just finished reading The Revelation Key by Faith Wylie. I feel lucky to have been given a chance to review the book – I've never done that before! Readers interested in Greece, ancient Greek history, art history, and even biblical studies are going to really appreciate this mystery absolutely packed with information! In the book, American art history student Amber Jackson is sent on a study trip to Athens, Greece by her aunt, who, with her late husband, is a huge supporter of "The Classics Institute." Conflicting agendas and the intense world of research scholarship soon blossom into a mystery you look forward to returning to. Because the book also states it's "an Amber Jackson mystery," I hope that means there will be future books in the series. I look forward to learning more about the recurring characters. In alternating chapters, the author dips back into ancient history, and while I never quite figured out how the passages advanced the modern-day plot, the chapters on the ancient drama soon became interesting in their own right! An enjoyable read!
Sharon M., @Save Our Cozies
I felt just like I was there in Greece.
Dawn K.
I loved learning more about the history.
Wilma R