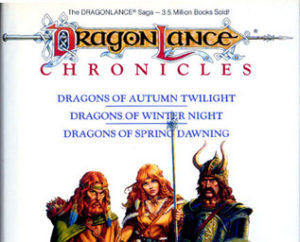 By Faith L. Wylie
Light reached out through the dreary January afternoon, luring tired travelers off the road. We pulled off and scurried to the door, pulling up our collars against a cutting cold wind.
After a trip to the facilities, we lingered. A warm cup and tasty morsel would fortify us for the road and pay our hosts for providing refuge.
As I browsed the choices, I noticed a dwarf sitting at a table working diligently. The second dwarf refilled her coffee cup and selected food before joining her companion.
Sisters, perhaps? Both were bundled for the cold with boots, heavy coats and hats. But somehow, I got the impression that they were women, despite their weathered faces.
The busy dwarf finished scratching her lottery tickets, cashed in her winnings and bought more tickets. The host treated them as regulars.
Suddenly, my mind bounced back 25 years to the Dragonlance Chronicles trilogy based on the Dungeons and Dragons game. Was this the Inn of the Last Home with our welcoming host Otik on the Planet Krynn?
Were we in Kansas anymore? Yes. Garnett to be specific.
I scolded myself: people of short stature should not be an object of curiosity. Still, the presence of dwarfs brought back memories of fantasy books.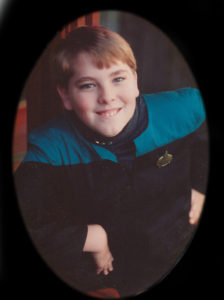 Fantasy and science fiction were fun reads when I was a youth. When my child was introduced to the world of Dragonlance, I worried about the world of Dungeons and Dragons.
So I read James's copy of first book of the trilogy. And the second. Of course, the third.
For my son's birthday party, we transformed our home into the Inn of the Last Home, complete with Otik's special potatoes.
But we didn't have real dwarfs at our inn. Or people of short stature.
Sometimes, reality is very close to fantasy.