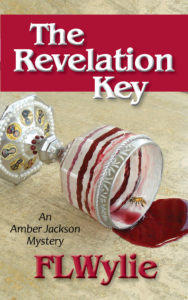 Watch for Faith's new novel, The Revelation Key, coming soon.
Last semester was hell for art history student Amber Jackson. Her mentor/uncle died from bee stings, her boyfriend dumped her, and she failed Greek, putting grad school at risk.
She joins a team in Athens studying Early Christian art and manuscripts. After she finds an old goblet left by her uncle, someone tries to kill her. She faces hell worse than what she left.
Can she find the key to the Book of Revelation, rip the veil from whoever is sabotaging their work, and find her uncle's murderer?